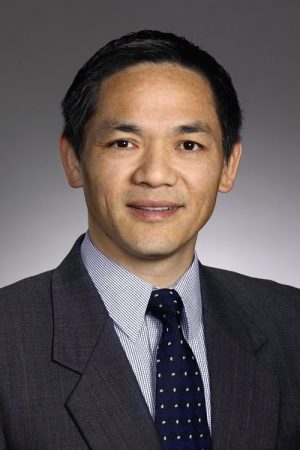 Naiquan "Nigel" Zheng, Ph.D.
Leader - Biomechanics and Mobility Research
CBES Area of Interest:
Biomechanics and Motion Analysis. In our lab, we use our state-of-art equipment and custom-coded software to study human movement during sports and daily activities. Current research topics include understanding injury mechanisms of throwing arm, 3-D motion analysis of human knee joint, knee modeling for rehabilitation exercises, fall prevention with technology, evaluation of surgical techniques, and mechanical evaluations of bone and tendon treated with stem cells and gene therapy.
CBES Area of Expertise:
Orthopaedic Biomechanics, Biomotion Analysis, Biomechanical testing of implants in the area of Orthopaedics and Sports Medicine.